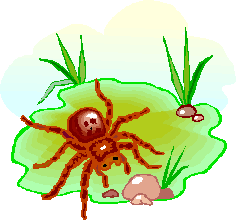 SPIROGYRA :Butterfly Garden
SAN JOSE COSTA RICA
PHONE-FAX (506) 222-2937
E-MAIL :PARCAR@SOL.RACSA.CO.CR
PUPAE PRICE LIST ( U.S.A. $ )
NAME OF SPECIES US $

NAME OF SPECIES US $

ADELPHA SP

2.25

31.HELICONIUS CYDNO

2.65

AGRAULIS VANILLAE

2.25

32.HELICONIUS CLYSONIMUS

2.65

ANARTIA FATIMA

2.25

33.HELICONIUS DORIS**

2.50

ANTEOS CLORINDE

2.25

34.HELICONIUS. ELEUCHIA**

2.65

ARCHEOPREPONA SP

2.50

34.HELICONIUS ERATO

2.50

APPIAS SP**

2.25

35.HELICONIUS HECALE**

2.50

ASCIA SP**

2.25

36.HELICONIUS ISMENIUS

2.50

BATTUS BELLUS

2.75

37.HELICONIUS MELPOMENE

2.50

BATTUS POLYDAMAS**

2.00

38.HELICONIUS SAPHO

2.65

BIBLIS HYPERIA

2.25

39.HELICONIUS SARA FULGIDUS**

2.50

CALIGO ATREUS**

3.50

40.HELICONIUS SARA THEUDELA

2.50

CALIGO SP**

2.50

41.HISTORIS ODIUS & ARCHERON

2.50

CALLICORE SP

2.50

42.HIPNA CLYTEMNESTRA

2.50

CATONEPHELE SP

2.50

43.LICOREA CLEOBATA

2.25

COLOBURA DIRCE

2.25

44.MECHANITIS POLYMNIA

2.00

CONSUL FABIUS

2.50

45.MORPHO PELEIDES**

3.65

CLOSYNE SP**

2.00

46.MORPHO GRANADENSIS**

3.65

DANAUS plexippus** & gilippus

2.00

47.OPSIPHANES SP

2.00

DINAMINE MILITTA

2.25

48.PAPILIO ANCHISIADES **

2.00

DIONE JUNO

2.00

49. PAPILIO ASTYALUS

2.50

DIONE MONETA

2.00

50.PAPILIO CRESPHONTE

2.50

DRYADULA PHAETUSA

2.50

51.PAPILIO POLIXENES

2.25

DRYAS JULIA**

2.00

52.PAPILIO THOAS**

2.50

EUIDES ALIPHERA

2.00

53.PARIDES SP**

2.75

EUIDES ISABELLA

2.50

54.PHILAETRIA DIDO

2.65

EUTOIETA HEGESIA

2.00

55.PHOEBIS SP**

2.25

ERYPHANIS POLYXENA

2.50

56.SIPROETA EPAPHUS**

2.50

GRETA OTO

2.00

57.SIPROETA STELENE**

2.50

TITHOREA TARRICINA

2.50

58.SMIRNA BLOMFILDIA

2.50

HAMADRYAS SP**

2.50

59.TEMENIS LATHOE

2.50

60.MYSCELIA CYANIRIS **
-We use to send packages with DHL courrier, usually mondays, in order of having them arriving to their destiny on wednesday or thursday , shipping costs will be collect for U.S.A clients and for other countries we will add them to invoice, plus $20 for export formularies and tramit and packing cost.
-First order has to be pay in advance with a check changeable against an U.S.A bank , for the total amount of invoice and send it to our address in Miami. As soon as we receive it, we will be sending desired order.
-We have too, dry specimens in glassinne enveloppes or framed (bammboo or wood) For price just add $1 per unit, big quantities will have a disccount.Specimens with ** are available dry in a more regular base.
We will really apreciate that you let us know when you get this information, even if you are not going to buy . Have a good day !